CALL NOW: (603) 7842-7362
Available from monday to friday
Services GRAPHIXLAB
© Copyright 2013 GRAPHIXLAB SDN BHD All rights reserved www.graphixlab.com.my Designed and developed by Genesis
www.genesisimmanuel.com





WHEN COLOUR & IMAGES BECOMES AN OBSESSION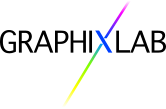 email:info@graphixlab.com.my
CORPORATE MISSION

To professionalize the trade and ensure unrivalled SERVICE becomes the Point-of-Difference and the backbone of this organization and achieve a standard that is demanded in ever changing competitive environment.

Offer a one-stop pre and post production printing solution to Clients and prospects alike, capable of re-producing images of any size through own and a close network of appointed suppliers.(Pre-screened for Cost, Quality and Timing)


CORPORATE POSITIONING

The leading organization offering efficient and professional services and advice in the management of a Client / Supplier relationship, demands and needs.

To establish recognition as a responsible supplier in pre and post production printing and ensure 'Quality of Finish' becomes an obsession as dictated by Client and prospect alike.
•
Photo Gloss
•
Photo Matte
•
Duratrans Display film ~ max. Size 72" x 100"
•
Duraclear Display film




Inkjet ( Indoor and Outdoor )
•
Poly Mirror
•
Poly Satin
•
Poly Silky
•
Poly Mesh
Textile / Fabric
•
Matt Lamination
•
Gloss Lamination
•
Sandex Lamination
•
UV Lamination
•
Synthetic Paper
•
Stickers ( White Adhesive )
•
Stickers ( Clear Adhesive )
•
Stickers ( Back - lit )
•
Vinyl Tarpaulin Front - lit
•
Vinyl Flex Back - lit
Graphic Design
Full range of Computer re-touching and Finished artworks.

Installation
Full team of installers for on-site installation
A FULL RANGE OF PRINTING SERVICES

A wide selection of printing services that include :


Digital Photographic ( Below 50" )
Finishing

Off-Set Printing
PRINTING ON ALL TYPES OF
PAPER AND CARD MATERIALS